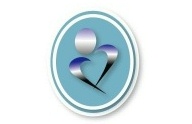 My deepest condolences go out to each of the newcomer of 2009. I am so sorry that you have reason to be here. My heart is especially heavy this time of year with the thought of what it takes to get through the first Holiday Season after the loss of a child. The following families will be celebrating their 1st Holiday season in the midst of losing their child since last holiday season.
Roney, Jack
Tayloe, Jason
Casey, Jack E.
Bowman, Maiya
Matherly, William "Tyler"
Smith, Jay
The Family of Christine
Bedolla-West, Marika
The Family of Jack Henry
Jensen, Macklin "Mack"
Nalley, Micheal
Stamper, Randall
Rogers-Nichols, Cheyenne
Conant, Blake Edward
Prough, Donavin
Humphries, Zachary
Tork, Kevin
Anderson, Breanna
Thompson, Zach
Jackson, Charles
Amos, De'ja
Griffin, Tyler Maurice
Loven, John David
Dzbanski, Zachary
Wroe, Brandon
Morgan, Jenny
There are also families who know in Wisconsin, California and Pennsylvania, who bear this pain silently. And sadly there are potentially hundreds more families who are bereaved by the
Choking Game.
Please keep them all in your thoughts as they feel the heartache and hopefully the warmth of memories and family around them. And if you feel compelled, leave a comment below.
As you gather your own family together, please take time to remember how precious the moment is. And please take the opportunity to speak with your family, extended relatives, and particularly the tweens and teens you know about the
dangers of the Choking Game
. Many of the parents, whose children's names are above, wish they had that chance.
Quick Links:
ChokingGame.net
|
Victim's National Database
|
Support & Networking
(section on this topic) |
Donation
.